In a week which seems to be totally dominated by Apple, its nice to see some news coming out of Redmond as well. Microsoft have released the first beta version of Windows 7 Service Pack 1 to testers participating in the technology preview program.
According to Neowin, the 1.22GB build was compiled on June 3, and is available in English, German, Spanish, French and Japanese editions. The official build number is 7601.16562.100603-1800 but don't go searching for download links just yet because there isn't any news of a new leaked version – though I'm willing to bet that would change pretty soon.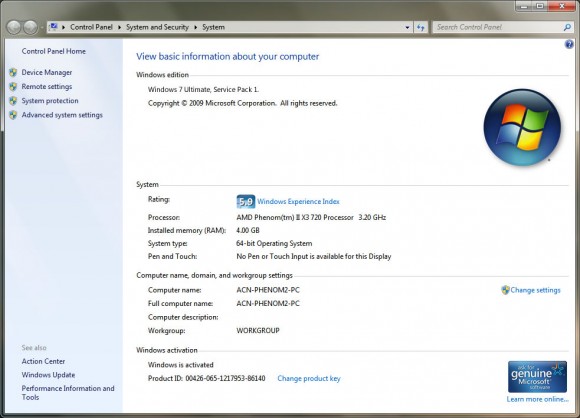 SP1 for Windows 7 and Windows Server 2008 R2 brings all the incremental updates and hotfixes released via Windows Update as well as a couple of new virtualization features for Windows Server 2008 R2, as well as RemoteFX. While there aren't any major new features announced for Windows 7 yet, there are rumors going around suggesting Windows 7 may natively add USB 3.0 support to the mix.
RemoteFX, which is the main highlight for SP1 is basically an enhancement to the Remote Desktop Protocol allowing rich multimedia and 3D experiences to remote users. This basically means that you can now have thin clients with very basic hardware to access remote servers which do most of the computing tasks (including graphics and media processing). Think of it as a cooler version of the mainframe computer architectures of the past.
If you are tempted to try Windows 7 SP1 for yourself then you better keep a close watch here, because Microsoft had previously announced the public beta of Windows 7 SP1 would be around the end of July.
P.S. The image above is just photoshoped.