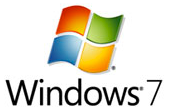 It seems that a lot of people are still pitching the leaked build 7600 as RTM. Microsoft had clearly stated on the Windows Team Blog that they haven't yet signed the RTM build. So the build 7600 is just another leak, at best.
I had already raised my concerns in the preview post about the rumored RTM that the build might likely be fake, and I was correct.
On the good side of things, the leak did lead to the discovery of Office 2010 leak so all wasn't lost even though a reliable source had failed this time. Anyways, build 7600 would be fake I guess, so its a good thing that I still didn't download it.
Oh and beware, Microsoft said that this particular build might be infected with malware.