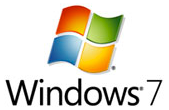 We finally have an official RTM launch schedule even though we don't have and official RTM yet. While we still don't have confirmation, there is a good chance that the last build we shared would be the official RTM.
It doesn't matter now anyways because the Windows Team have detailed the stages of the entire Windows 7 launch, so we now know when we would get our hands on the operating system. The exact date actually depends on "who you are". I've chronologically listed the launch phase below.
OEM Launch
OEMs would be the first to start receiving Windows 7, which would be within two days of hitting RTM.
August 6, 2009
If you are an ISV (independent software vendor) or an IHV (independent hardware vendor), then you would get your copy of Windows 7 on this day either from Microsoft Connect or MSDN.
MSDN Premium and TechNet subscribers would also be able to download the RTM code starting August 6.
August 7, 2009
Volume License customers with a Software Assurance license can download Windows 7 starting August 7 from the Volume License Service Center.
August 16, 2009
Microsoft Partner Program's Gold and Certified members would get their hands on the operating system on August 16 through the Microsoft Partner Network portal. This would only be the English version though. Other languages would be available by October 1st.
August 23, 2009
If you are a Microsoft Action Pack Subscriber, then this is your lucky day. You can download the English version on August 23 and other languages on October 1, like everyone else.
September 1, 2009
If you're a Volume License customer and don't have an SA License, then you would have to wait till September 1, for the Volume License sales to start.
October 1, 2009
Multilingual versions of Windows 7 would be made available for those who previously couldn't access them.
October 22, 2009
This is the day, Windows 7 would be launched for the consumers worldwide. You can pre-order your copy now, or get it pre-installed on every new machine after that date.
TechnoPath Subscribers
Yup you guessed it. There would be a special Windows 7 giveaway right here on The TechnoPath for all our subscribers and followers during September. Official announcement along with the details would be made as soon as RTM is signed, so make sure you are subscribed or following us.