Its July 24, the day AMD and ATI merged into one about three years ago. Not only that, this year marks the 40th anniversary for the company. And to celebrate this, they are giving away four HP dv2z notebooks via a contest. To take part in the contest, all you have to do is:
Follow @AMD_Unprocessed on Twitter.
AMD would post a new question out every two weeks starting Monday, July 27.
If you know the answer (duh, Google it!), then send it via a direct message to @AMD_Unprocessed.
If you got the answer right, you would put in the draw for the notebook.
The giveaway would last about 8 weeks so there is plenty of chance for you to try.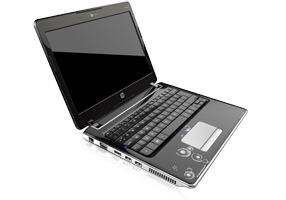 Check out the official rules of the contest here. Oh and for those of you, who are wondering what the notebook specs are, here is a brief summary:
AMD Athlon™ Neo X2 Dual-Core Processor for Ultrathin Notebooks L335 (1.6 GHz), 4GB DDR2 System Memory (1 Dimm) from 2GB DDR2 System Memory (1 Dimm), 320GB 5400RPM SATA Hard Drive with HP ProtectSmart Hard Drive Protection, and 512MB ATI Mobility Radeon™ HD Premium Graphics 3410-For L335 Processor and Windows Vista® Premium operating system.
Speaking of contests, The Technopath would also be having a Windows 7 giveaway contest soon (official details and rules coming soon) for its subscribers and followers so make sure you are in the list.