Ok now a lot of my friends are doing this article on their blogs so I thought why shouldn't I do it too?
As you may already know, Microsoft would be shipping Windows 7 in Europe without a browser, thanks to the demands of European Union. This isn't something very new as N versions of Windows XP and Windows Vista were also stripped of programs like Windows Media Player.
So how would you connect to the internet without a browser? Well there are tons of different methods ranging from downloading it to having the installer ready on a USB drive. You can even order a CD too if you like. But lets not forget what the simplest option would be. You can just enable Internet Explorer from within Windows and use it to download any browser you like.
Lets keep in mind that Microsoft has just disabled Internet Explorer in the E and N versions of Windows 7 not uninstalled it. It can't do that as parts of the browser are required by the Windows core functions like Windows Update etc. So the fastest way to get the browser back would be the following.
Click the start button and type "Turn Windows Features" in search.
Select Turn Windows Features On or Off in the results. You need to run it as Administrator.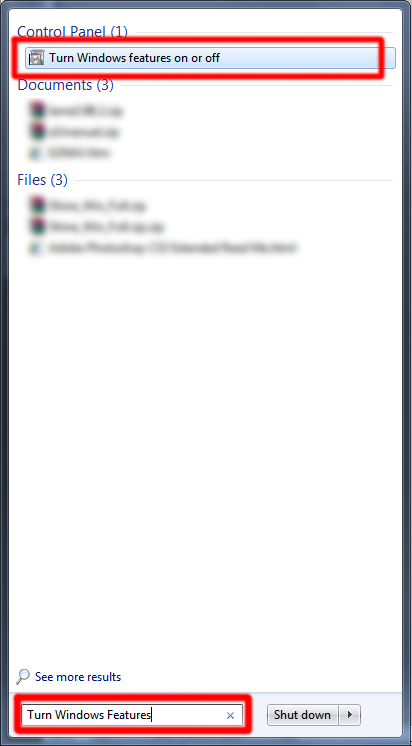 In the dialog that popped up, click the checkbox next to Internet Explorer 8 to enable it.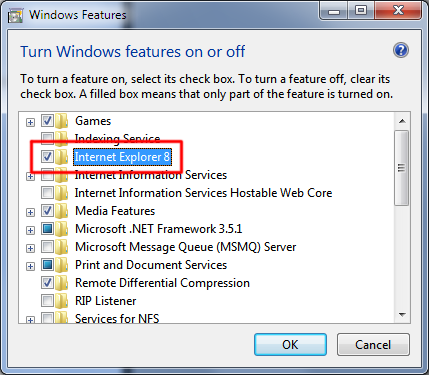 Now Internet Explorer 8 would be enabled in Windows 7 and you can use it to download Firefox or Chrome or even Safari. (I know you won't be stupid enough to download Opera )
Hope this article was helpful. If you have any questions, feel free to post them below.