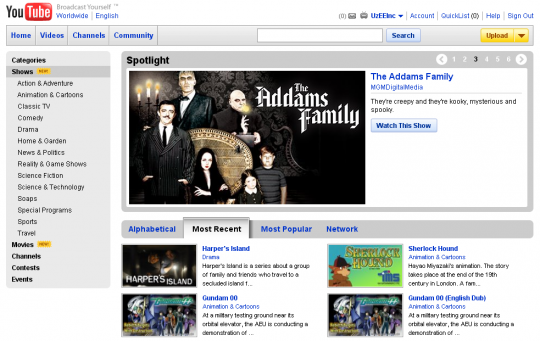 Following the footsteps of Hulu, YouTube is now also set to roll out full length TV Shows and Movies for US residents. YouTube has partnered with several networks and studios, including MGM, Lionsgate, Discovery, CBS (and many more), in order to bring a wide array of titles available for streaming. The downside here is that they aren't available outside US, though you can still use the traditional methods of bypassing that check (like HotSpot Sheild).
The new features, though not yet visible on the Homepage yet for most users, can be accessed directly via YouTube Shows and YouTube Movies. You can browse throw the listings by genres and categories. The library is filled with shows even dating back to the 70s. Though it isn't rich in content as other sites like Hulu, mostly due to the lack of popular networks like ABC, NBC, Fox etc. Movies share the similar problems too. Though there are a few blockbuster titles like Cliffhanger and Casino Royale (the original one), absence of studios like Universal, Warner Bros and Fox would seriously limit the popularity of the service.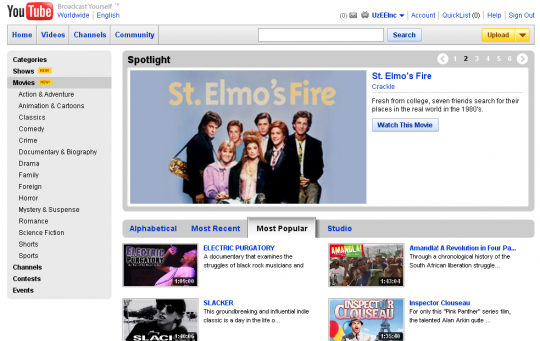 On the good side, YouTube has far greater number of visitors than any other video streaming service in existence, which gives it a huge edge over the competition. And they would continue to add partners down the road to broaden the selection of content available. But if they really intend to dethrone the likes of Hulu, they should negotiate with the studios to remove the country restrictions, and open their doors to a worldwide audience.