Apple iOS 4.0 was just released a few hours ago, and the iPhone Dev Team has already released ultrasn0w 0.93 to unlock the iPhone 3G and 3GS running on the iOS 4.0 as well as iPhone OS 3.1.3. The latest version ultrasn0w works on all basebands from 04.26.08 through to 05.13.04.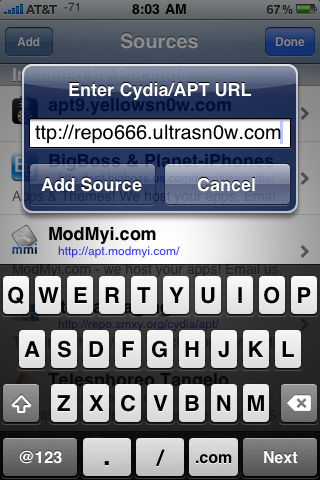 To unlock your iPhone 3G/3GS, you would need to Jailbreak your device. Complete instructions to Jailbreak your device with redsn0w or sn0wbreeze 1.6 can be found here.
After jailbreaking your device, you need to:
Launch Cydia.
Add the repository from repo666.ultrasn0w.com.
Search for ultrasn0w and install it.
Reboot your device, and it should now work with any carrier.
Note that you should only Jailbreak at your own risk, as no one would be responsible if anything goes south with your device.
This unlock is only intended for iPhone 3G and 3GS. Do not attempt to use this technique to unlock iPhone 4. I would post more details when a jailbreak and unlock for iPhone 4 becomes available.