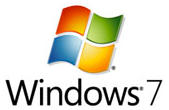 Windows 7 beta and leaks certainly gained a wide popularity among the users. The sheer demand was enough to bring down Microsoft's servers to their knees at the beta launch time. Though the official beta and the later builds of Windows 7 have shown exceptional stability (as far as a pre-release version is concerned), you sometimes would want to revert back to your older operating system until Windows 7 is officially stable.
While there are a couple of solutions that you can use, I'll share the one which I recently found. This solution would revert your computer to the older operating system you had installed in parallel, like Windows XP.
The Procedure is quite straight forward. All you need is the Windows 7 (or Windows Vista) installation disc. Virtual drives work well too if you want to use them. Alternatively, you can just extract the Boot folder from the ISO image. Once you have that, log into your primary operating system (Windows XP for example), go to Start > Run… and type in: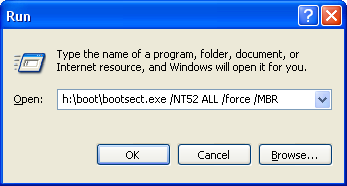 For Windows XP: X:\boot\bootsect.exe /NT52 ALL /force /MBR
For Windows Vista: X:\boot\bootsect.exe /NT60 ALL /force /MBR

Where X is the driver letter of your DVD drive. What you did was very simple; you used the boot sector modifier to change your boot records to NTLDR, which operating systems prior to Windows Vista use. The tool will scan all the partitions on your system for boot records and will force them to NT 5.2 (or NT 6.0) along with the Master Boot Record.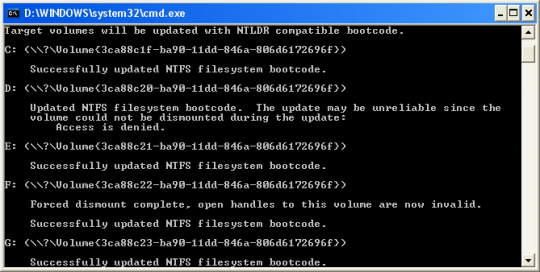 Once this is done, now you can safely remove all the files and folders from Windows 7. If the installation was made in a separate partition, just reformat that partition. Otherwise you can try and delete all the folders but chances are that you would run into security errors denying access to the folders. If its the later, then you would have to manually remove the folders by following these steps:
Boot from the Windows 7 installation disc.
Select your language preferences and then click on system repair and recovery in the next screen. Select your Windows 7 installation and the automatic diagnosis would start up.
Once the diagnosis is complete, you would be presented with a set of recovery tools. Select command prompt from the dialog.
From the command prompt, navigate to your Windows 7 partition. You'll need to remove several folders and files.
Use the command RD /S /Q [directory name] to remove the folders ProgramData, Program Files, Users, Documents and Settings, Windows, and $Recycle.bin.
Once the folders are removed, you may also want to remove files like hyberfil.sys and pagefile.sys by running the command del /ah [file name].
Remove the disc and reboot the system.
By now, all the traces of Windows 7 are gone from your system. Should you decide to reinstall Windows again, make sure you create a system recovery image first. I hope this article proved to be helpful to you. If you have any questions or suggestions, then please share them via comments.