Twitter is popular for its 140 character post format, which we now refer to as Micro blogging. This is the single most appealing thing for me on Twitter – to share my thoughts in just 140 characters and in essence, save a lot of time. Apparently, some people have difficulties doing that, and require a few more characters at their disposal. This is where services like TwitterContd come into play.
By posting through TwitterContd, you get more characters (1110 more to be exact). The tweet you post would be chopped into sections and posted in a reverse chronological order (see the screenshot below if you don't know what that is) on the Authenticated users profile.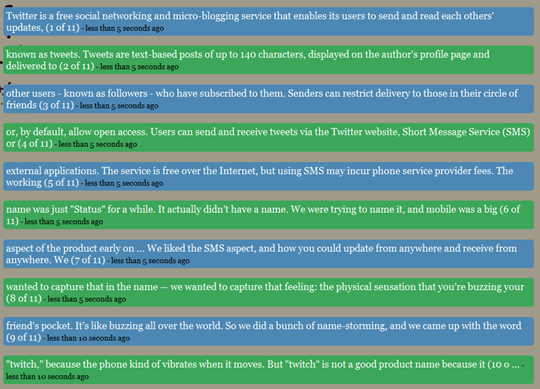 You can also create string based shortcut variables to replace in your tweet before posting it. I really can't thing of a use for this feature besides like having message templates for common things like Good morning, or something like that.
Other notable features include support for uploading and posting large pictures, audio and video on your twitter timeline. Oh and you can also log in via Twitter's Oath API, which provides a secure connection.
Just give this app a try, and who knows, maybe you'll like it.