Office 2010 RC, the next logical step in the Office 2010 Beta program is now available for download via Microsoft Connect, for all the participants of the Technical Beta program. Microsoft is in the process of sending out invites via E-mail, so if you haven't received yours yet, then don't fret because it does usually take a couple of days to get everyone on board.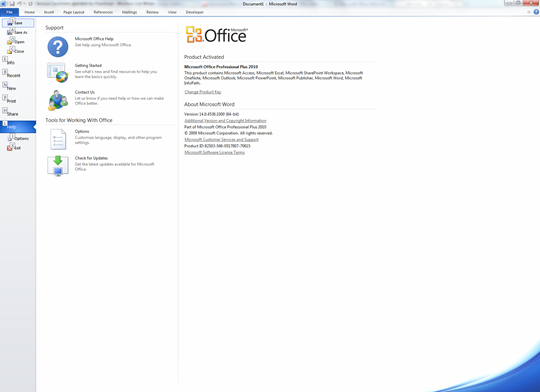 The build number for the release is 14.0.4734.1000 which is slightly newer build compared to the recently leaked 14.0.4730.1000 Escrow build by WZor. If Microsoft follows is recent public testing strategy, then the build might be released for public download and for MSDN and Technet subscribers in a few weeks, much like the Office 2010 Beta build.
Office 2010 Beta builds have been leaked for download a couple of times and we also have seen the screenshots of the build via WZor. Office 2010 is expected to hit RTM sometime in March, making it ready for the expected June 2010 public release. Microsoft has also announced a Free Upgrade program for Office 2007 customers.
We'll post the changes and additions to the new Release Candidate once we get access to download the build our self.
[via Neowin]