Update: Office 2010 RC (Release Candidate) is now available for download.
It did take Microsoft a while but they have finally released Office 2010 Beta for public download – after several leaks of course. Unlike the Office 2010 beta Technical Preview however, the public download build is newer than the leaked builds.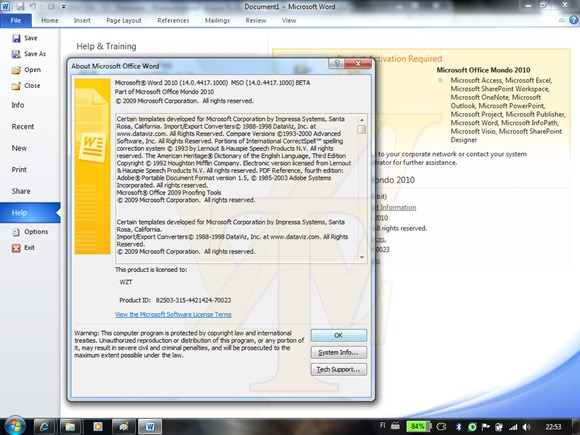 Just head on over to Office 2010 Beta center and sign up for the public beta. Alternatively, you can also download it via MSDN or TechNet if you are a subscriber. By the way, the Multi Access Keys are public, meaning that you can share your Office 2010 download keys with your friends – of course they would need the same Office 2010 beta build to use them.
The build number is Office 2010 beta 14.0.4536.1000, And in case you are wondering, here's what's new in Office 2010.