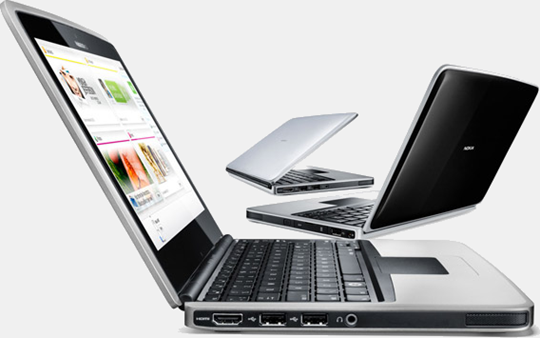 Apple might not be interested in releasing a Netbook right now, but looks like one of its competitors decided to jump markets and enter the game – and that too with its unique style.
Nokia has just announced that its working on its very own Netbook (video after the break) all suited with an HD display, HDMI, integrated 3G with hot swappable SIM card, A-GPS with Nokia Maps and a massive 12 hour battery life. All that power packed into a stylish design running Windows 7. Looks like Microsoft – Nokia deal wasn't only limited to Office on Symbian eh?
For the official answer to why Nokia decided to enter the Netbook market, Nokia's Executive Vice President for Devices, Kai Oistamo said:
"A growing number of people want the computing power of a PC with the full benefits of mobility. We are in the business of connecting people and the Nokia Booklet 3G is a natural evolution for us. Nokia has a long and rich heritage in mobility and with the outstanding battery life, premium design and all day, always on connectivity, we will create something quite compelling. In doing so we will make the personal computer more social, more helpful and more personal."
According to the official Nokia blog, we can expect more details at Nokia World 09 which is all set to rock on September 2. I can't really wait to get more details on this because this Netbook already has me drooling. Here is the official video to help all of you join in.