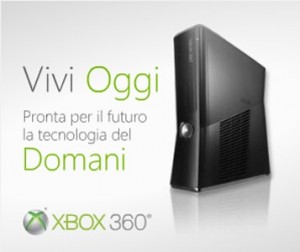 Looks like all the chatter about a slim version of the Xbox 360 apparently came true. Thanks to a leak earlier today by the Italian gaming site Console Tribe, an all new version of the Xbox 360 seems to be coming this year.
The Xbox 360 Slim (that's what we're calling it until the official name comes out) was supposed to be announced by Microsoft at their Xbox 360 E3 Media Briefing later today, but unsurprisingly, the leaks got the better of them and a new Xbox advertisement spilled the information early along with the official name of Project Natal – now called Microsoft Kinect.
Among the advertised features are a 250GB hard drive, built in Wi-Fi and compatibility with Microsoft Kinect. Seems like this would be replacing the Xbox 360 Elite when it comes out, though we don't have any further information on that front. The leak also seems to be legit since Joystiq traced it back to a Microsoft owned Italian outfit which seems to have jumped the gun early.
Anyways, that's two major leaks for the Italian site and here I thought that they only cared about plumbing and pizza. I'll post more details as they become available.