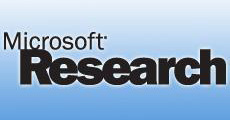 Microsoft have most certainly have started to show that they can also deliver innovative and useful products, plus they're not afraid to think out of the box. Things like Project Natal, Windows 7, Bing, and a lot more have started pouring out of Microsoft's campuses. Which happens to be a good thing for the consumers, because they are the ones who stand to benefit from all this.
The latest piece of innovation is actually a concept of a futuristic virtual keyboard – slightly like the stuff we find on touchscreen devices like the iPhone etc. The problem with having virtual keyboards on these devices is that its very difficult to type on them. This is mainly because of two reasons.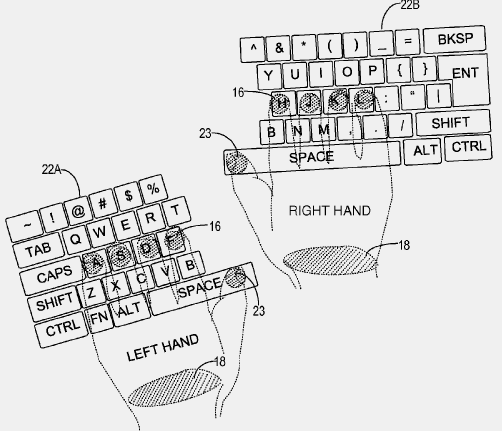 The first is that virtual keyboards are usually small, and their layout isn't like the standard physical keyboards, which means we have to look at the keys before hitting them. The other reason is that they don't provide tactile feedback like you get when you press a button. Of course you can't really solve this problem on a virtual keyboard, but engineers at Microsoft might have found a way to address the first issue.
The solution is virtual keyboard that aligns the keys dynamically based on the position of your palm or fingers, so you'll always have the same frame of reference as you'd have on physical keyboards – meaning you don't have to look at keys before pressing them because you'd be aware of their position subconsciously.
To make things more interesting, you can pop up the keyboard anywhere on the screen by certain gestures like placing your fingers on it. And you can also hide it in a similar fashion. The keyboard can also be split into two parts (as seen in the diagram), so you don't have to position your hands close to each other. Pretty neat stuff.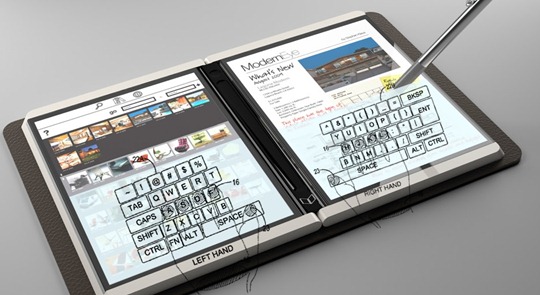 Original Photo by Gizmodo. I just did the overlays.
There's one final thing puzzling me though. Where do Microsoft intend to use this tech? It certainly won't fit on small cell phone screens easily. The only logical applications I can thing of are at places like the Surface, or they're new in-research tablet Courier. It would be really easy to place a split keyboard onto the two screens of the device, not to mention the comfort of using it. It may also find its way into future versions of Windows, to be used in Windows touch input.
I guess the only thing we can do is wait here and things would start to unroll on their own once Microsoft officially announces the Courier.
[WMPowerUser via Giz]