With the increasing popularity of Twitter, more and more professional organizations are considering it as a viable medium for product marketing. Big name blogs from Barack Obama and Britney Spears, every one is using Twitter for their promotional campaigns and news updates.
Therefore these users have different needs from the service, which require a whole different set of applications. Splitweet is one of the several new Twitter applications, that let users manage multiple accounts as well as monitor keywords related to their brands.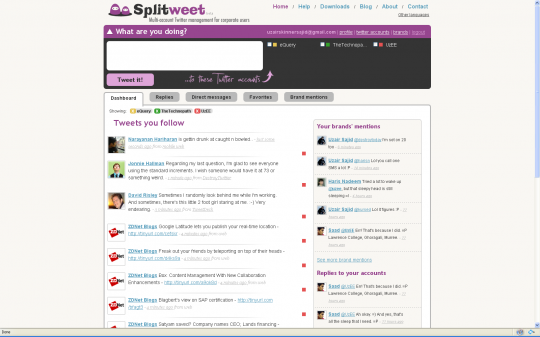 The interface is quite simple for a complex application. It lists the aggregated timeline and replies on one page in two separate panes along with all the tweets that mention your brand. You can post same tweets to multiple accounts at once by selecting the check boxes next to the update box. The main timeline will auto refresh if it discovers new tweets in your timeline.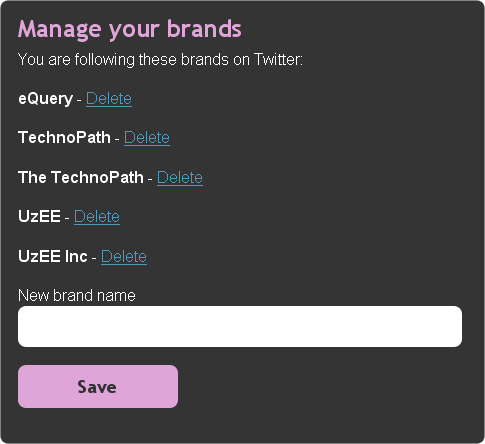 Monitoring brands is simple. Splitweet uses the Twitter Search API to look for the keywords relating to your brands which you can set in the brand configuration panel. You can add as much keywords as you like here though it would saturate your timeline.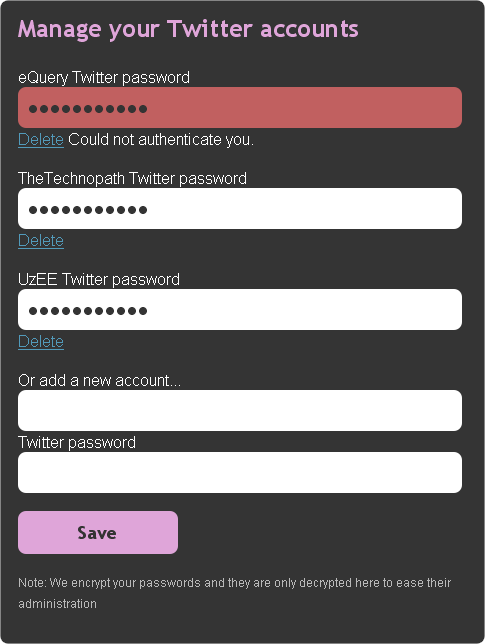 Adding accounts is simple too, though I have doubts about their password storage mechanism. From what I know, the Twitter API can't handle encrypted passwords, so there might be some security concerns. You have to verify each account before you can use it, which is a nice feature to prevent spam.
Will this service be popular among the corporate users still remains to be seen but it is a step in the right direction. Hopefully it would evolve into full blown desktop and mobile clients that would enable realtime tracking of important keywords.