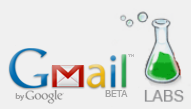 I'm sure that no one would question Gmail as the best free web mail service in the world by now. In fact it beats a lot of premium mail services too with innovative solutions like Google Apps. But the biggest selling point of Gmail is the constant trickle of new and innovative features you get in the Gmail Labs section, that let you do a lot more in lesser time and enhance productivity, like being able to monitor multiple inboxes at the same time.
Today's addition in the service adds yet another one four new features in your inbox that let you preview content from YouTube, Flickr, Picassa and Yelp right in the mail itself.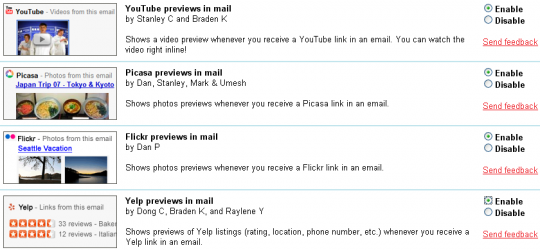 Though they are same in functionality, you can enable them individually as you like. I don't use Yelp or Picassa so I only enabled YouTube and Flickr for my account because I get a lot of videos shared via email and sometimes get photos mailed to my account too. This can be a huge time saver if you don't want to open a new browser window/tab just to find out that what you got was some crappy stuff that you were better of not seeing.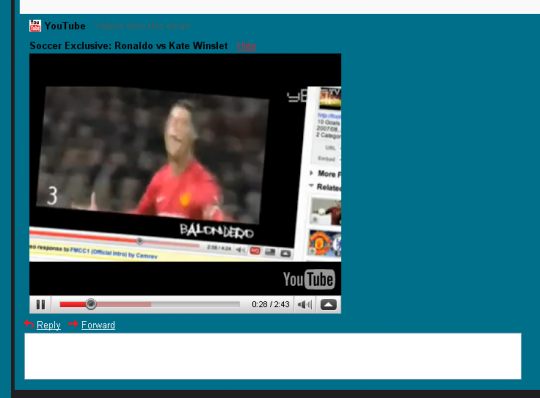 Videos can be played directly in the email itself like Google Reader so you don't have to go to YouTube for that or wait for an annoying pop-up window to appear. What seems to be a minor issue is that it could conflict a little bit if you have themes enabled, like the text is barely readable in the Ninja theme I have on. Same is the case with Flickr photostream previews.

I did drop a line to the feedback team about the issue and I'm sure they would resolve it pretty soon. The previews are a great new addition to Gmail and I don't see any good reason why they won't make it out of the labs soon and become an integral part of email. Back it up with the ability to integrate events, addresses, maps, and calender, you get a pretty darn good personal information management and planner solution.