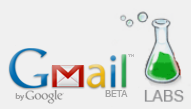 One of the most basic features of email finally make there way into Gmail as well. You can now easily embed images in your email messages; without having to go through any hassle. The functionality had been there in Yahoo! and Hotmail for years now, and I wonder why Gmail was left behind. The feature comes to Gmail as part of a Lab addition, meaning it still is buggy, and may cause problems occasionally.
For those who are interested to know about it more, you get a brand new toolbar button in the rich editor. Clicking that butting lets you embed an image in your message by either uploading it from your computer, or by giving a web address. Once inserted in the message, you can do a number of manipulations on the image like resize, scale etc.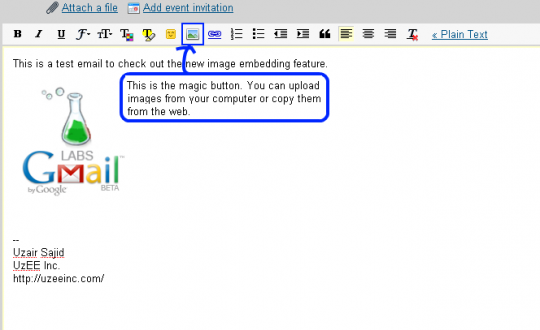 And that is pretty much all there is about this lab experiment. One thing you should still keep in mind is that Gmail still doesn't like images embedded in email so it would disable and hide all the images at the recipient end, until he chooses to view them.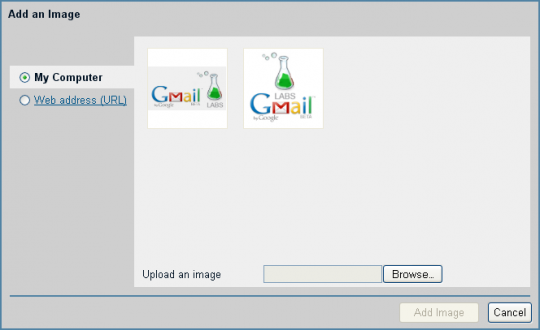 If you want to try out the feature as well, just click on Settings > Labs and look for the Insert Image experiment. This is one of those you might want to turn on for ever.