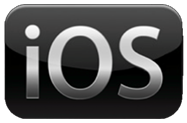 If you are an iPod Touch or iPhone owner, then its safe to say that you had been waiting for this like crazy. Apple just pushed out the final build of iOS 4.0 (previously iPhone OS 4.0) for the iPhone and iPod Touch lineup.
But the biggest news of all is that for the first time, iPod Touch owners would get the major OS update for Free. So if you are an iPhone 3G, iPhone 3GS, iPod Touch 2G, or iPod Touch 3G owner, just fire up iTunes 9.2 and hook up your device for the update.
As for the owners of the first generation iPhone and iPod Touch, Apple didn't officially release the iOS 4.0 for your devices, though there are still ways you can get it working for you, if you know where to look. The iPad owners also don't get an update yet. Expect the iOS 4.0 update for iPad around September when Apple also refreshes the iPod lineup.
iOS 4.0 brings about a 100 new features to the table including the much awaited multitasking support, springboard wallpapers and folders. You also get a better email experience thanks to a unified inbox as well as the iBooks app and store with PDF support. Of course not all features are available for all devices but you can enable them via jailbreaking like multitasking for iPod Touch 2G and iPhone 3G which has been demoed before.
Oh and if you are running a Jailbroken device with an unlock then you better hold off from upgrading until the new versions of the jailbreak tools become available.
Update
You can now Jailbreak your iPhone 3G and iPod Touch 2G with redsn0w as well as unlock your iPhone with ultrasn0w.
Update 2
You can follow our step by step guide to Jailbreak your iPhone 3G/3GS and iPod Touch 2G using sn0wbreeze 1.6.