Social Networking has proved to be the core component in the success of Web 2.0, so its not a surprise that a new service or tool pops up everyday. Earlier, we reviewed Cooliris, another great plug-in which hangs our photos and videos from most social networking sites to a 3D wall and lets you browse through them. Today, I present Firefox Universal Uploader, an file transfer extension for social networking sites.
Firefox Universal Uploader (or FireUploader) for short acts like any other normal upload utility that most social networking sites offer to upload content. The advantage here is that you get a universal client that provides the same interface for every service. Currently, it supports 13 services including Facebook, YouTube, Flickr, Picasa, Box.net, Adobe Share, Omnidrive, Google Docs and some others.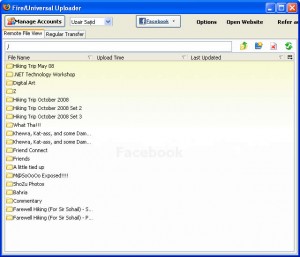 Another interesting feature is that it lets you create an account on any of the supported services from within the extension if you don't already have one. I find the transfer rate better using this extension than the regular uploaders, specially in the case of YouTube and Facebook. It supports drag and drop and simple windows explorer like navigation. The only thing missing here is the ability to download stuff too, or transfer it from one service to another.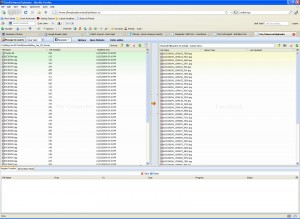 But even without that, this is a pretty solid extension and a must have for every cloud-savvy user. You can find the download link in the box below.