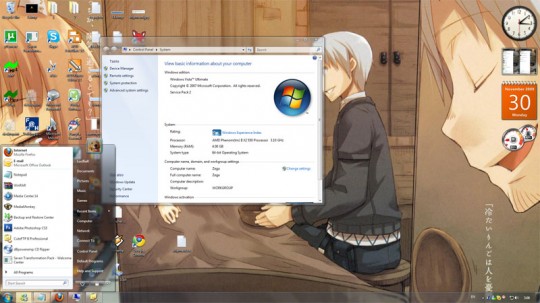 So you happen to be one of those poor souls who can't run Windows 7 on their antique systems. Or you just like to wait before everyone else on the block is running it and PWNing you in the process. What ever the reason may be, there is still hope for you yet – you can transform your Windows XP or Windows Vista to pass off as Windows 7.

The latest version, Seven Transformation Pack 2.0 adds a lot more feature into the mix and it is probably the closest you can get to Microsoft's latest OS. Here is the official list of features it would transform:
Boot screen
Welcome Screen / Logon Screen
New msstyles files (visual styles)
New desktop and file icons
New toolbar icons
Progress Dialogs
Sounds scheme
System Tray icons
New Wallpapers
Some Windows 7′s popular features
And much more
It is compatible with Windows XP, Windows Server 2003, and Windows Vista. So if you haven't got your hands already on the Windows 7 RTM code, then feel free to try this one out.
You can find the download link in the box below.