It sure didn't take long for Wzor to get the recently released private beta of Windows 7 SP1 out in the public. The latest leak – from Russia, with Love – packs both Windows 7 Service Pack 1 beta and Windows Server 2008 R2 Service Pack 1 beta into one package for you to download.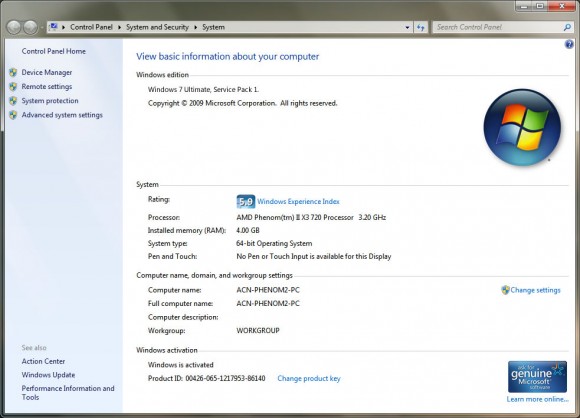 The leaked build 7601.16562.100603-1800 is the same which was released to testers two days ago (though there is no guarantee that it wasn't tampered with). here are the build details from Wzor.
MICROSOFT.WIN.7.AND.SRV.2008.R2.SERVICE.PACK-1.BETA-1.WAVE0.DVD-MSFT
BUILD:Â 7601.16562.100603-1800
FILE: Â 7601.16562.100603-1800_Update_Sp_Wave0-B1SP1.0_DVD.iso
SIZE: 1,254.15 MB
SHA-1: 79B0DF498F18DFFFE30B3E8B955BF300AB2EBED4
MD5: A69A8ED20FC91AAB4A0D0C16A885B313
CRC: 7249366E
NOTE: Wave0: English, French, German, Japanese, Spanish.
According to Wzor, the Windows 7 SP1 Beta download ISO contains three different packages based on platforms. There is the Windows 7 SP1 Beta for x86, Windows 7 SP1 and Windows Server 2008 R2 SP1 for x64, and Windows Server 2008 R2 SP1 for iA-64.
The official Windows 7 SP1 beta would be released for public download towards the end of July, until then if you want to trust a potentially modified build, then that's your call. And remember, Google is your best friend.