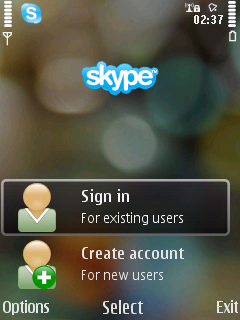 Finally, the Symbian OS gets some love from Skype! We now have an official client that lets us enjoy the worlds most popular VoIP messaging service. Of course it was possible to make Skype calls with other clients like Nimbuzz, but an official client is far better and stable.
The application is said to work on a limited number of devices only, though I was able to install it on a Nokia 5630 Xpress Music even though it wasn't on the list of officially supported devices.
Skype for S60 allows all the basic Skype functionality you would expect including High Quality voice calls (over EDGE, 3G, or Wi-Fi), Instant Messaging, Voice Mail, SMS Messages as well as support for file transfers. You can buy Skype Credit from within the application.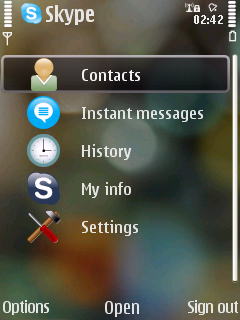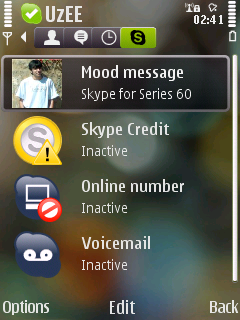 Interestingly, you still can't make Video Calls even though other Series 60 applications like Fring can now do that as well. I guess this feature would be implemented in a future version, because this is still a beta preview release.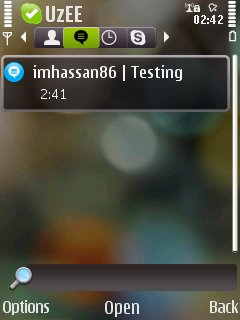 The chat windows also need a bit more work because the layout is pretty dry at the moment.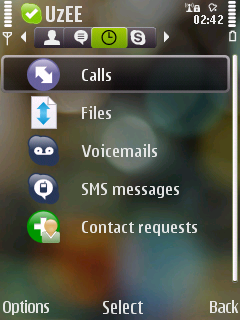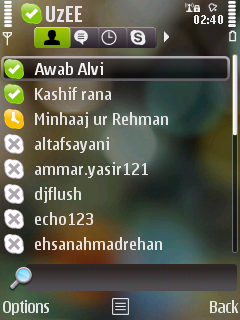 According to the official blog, the following devices are officially supposed to run Skype, but like I said earlier, it may work on other devices too:
Symbian S60 3rd Edition Feature Pack 1 devices (Download)
Nokia E71
Nokia E63
Nokia E66
Nokia N82
Nokia E51
Nokia N95
Nokia N95 8GB
Nokia N81
Nokia N81 8GB
Nokia E90
Symbian S60 3rd Edition Feature Pack 2 devices (Download)
Nokia N96
Nokia N85
Nokia 5320
Nokia 6210 Navigator
Nokia 6210 Classic
Nokia N78
Nokia N79
Be sure to share your experience on your device specially if its not in the above list.
[Skype Share via Symbian Guru]