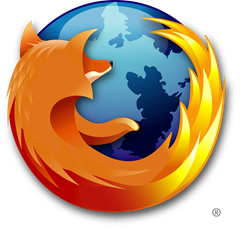 Mozilla have released yet another update to the latest beta version of its popular browser – Firefox 3.6. The new beta, labeled revision 5 is said to address over a 100 issues from the previous beta release of the browser.
Interestingly, this release also makes Firefox 3.6 one of the only few versions of the browser, which have remained on the beta branch for so long, even though Mozilla itself claims this release to be stable. Another highlight for the Beta 5 release is that, now about 70% of that huge library of add-ons is compatible with Firefox 3.6, so you can rest assured the most of your favorite extensions would work with the new version – though there still might be a couple of loose bolts here and there.
Among other new editions in this release are:
Support for the HTML5 File API
A change to how third-party software integrates with Firefox to increase stability.
The ability to run scripts asynchronously to speed up page load times.
Users can now change their browser's appearance with a single click, with built in support for Personas.
Firefox 3.6 will alert users about out of date plugins to keep them safe.
Open, native video can now be displayed full screen, and supports poster frames.
Support for the WOFF font format.
Improved JavaScript performance, overall browser responsiveness and startup time.
Support for new CSS, DOM and HTML5 web technologies.
This still might not be the last beta release for Firefox 3.6 because some of these new features would still require testing and there are still add-ons that need to be updated to support the new version. But you can safely download this version to replace your existing Firefox 3.5 installations, because starting with Firefox 3.6 Beta 5, all versions of the beta node would also receive automatic updates to newer versions.
Download Mozilla Firefox 3.6 Beta 5 for Windows
Download Mozilla Firefox 3.6 Beta 5 for Mac OS X