Remember Security Essentials – The free anti-malware program from Microsoft? Well Microsoft has just pushed out the beta version of Microsoft Security Essentials 2010 or Security Essentials 2.0 – whatever name you prefer.
The first beta released just over an year ago generated a lot of positive reviews from the critics and negative reaction from the competitors. I personally started using Security Essentials when the first beta came out and haven't bothered with my Norton or Kaspersky subscription since then. Security Essentials is perfect for home and everyday use and you just can't beat the price – FREE.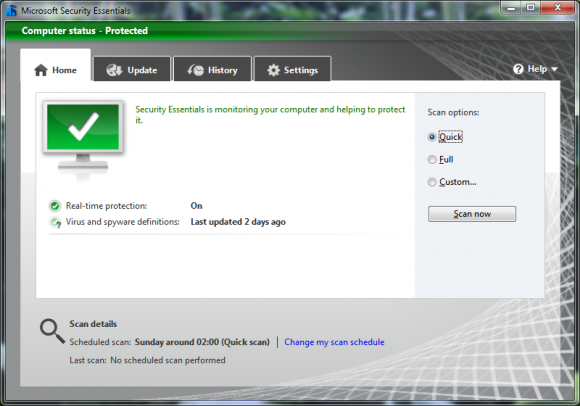 Version 2.0 enhances the app by adding new features including:
Windows Firewall integration: Microsoft Security Essentials setup allows you to turn on Windows Firewall.
Enhanced protection from web-based threats: Microsoft Security Essentials has enhanced integration with Internet Explorer which helps prevent malicious scripts from running and provides improved protection against web based attacks.
New and improved protection engine: The updated engine offers enhanced detection and cleanup capabilities and better performance.
Even though this is just a beta, Security Essentials 2010 is a fully featured product – which means is generally safe for everyday use but it MAY crash once a few weeks or so. You also need to be running a Genuine copy of Windows XP (Service Pack 2 or 3), Windows Vista (all versions) or Windows 7.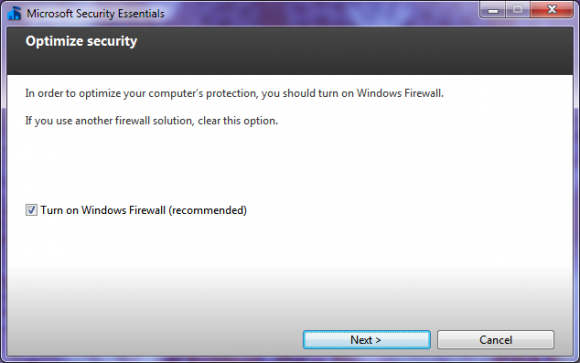 To download Microsoft Security Essentials 2010, just:
Follow the download link given below, and log in with your Windows Live ID.
From the download page, click on build compatible with your OS (32-bit or 64-bit). If you're not sure what version you are running then open System Properties from the Control Panel. System Type should be mentioned there.
On the download page, click the download link next to the file. Your download should now start.
After the download completes, just run the installer. If you already had Security Essentials 2009 installed, the installer would upgrade it.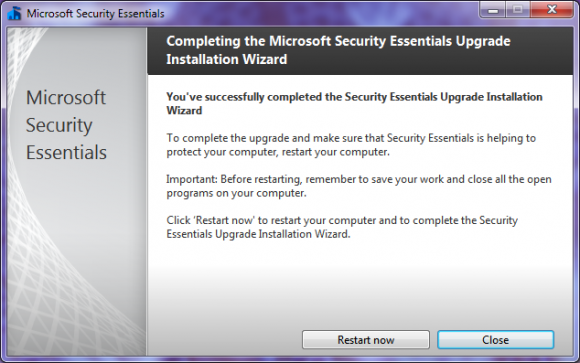 I'd recommend turning on Windows Firewall in conjunction with Security Essentials because it lacks a firewall of its own. Well actually it is designed to work with Windows Firewall, but you get the idea.