Another day, another Google Chrome Developer Channel update – version 6.0.422.0. Though its just a minor update from the previous version, it does bring one major addition to my current browser of choice – native support for VP8 video and the new WebM media container by Google.
For those of you who don't already know, WebM is a new media container ( a format that wraps audio and video together, like AVI, MPEG-4, or Matroska ) by Google, announced last month at the Google I/O conference. It will have On2 VP8 codec as its video component, and Ogg Vorbis for the audio. The new container is backed by Google, Mozilla and Opera as their video format of choice for HTML 5.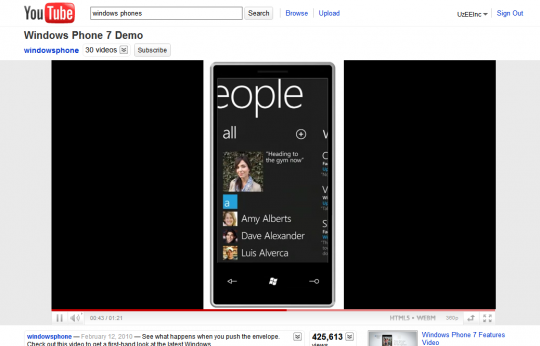 While the current HTML 5 specifications haven't yet declared it, many believe that WebM would be the default standard for HTML 5, the other contenders being H.264 and the open source Ogg Theora. AMD, ARM, and Broadcomm and Intel have also jumped forward pledging hardware acceleration, while Google is planning to deploy the new container on YouTube when it makes the transition to HTML 5 from its current Flash 10 based player.
Google Chrome 6 is the first desktop browser shipping with support for WebM on all platforms (Windows, Mac and Linux). The other two would be Mozilla Firefox 4.0, and the next version or Opera. Microsoft has stated that Internet Explorer 9 would support any DirectShow compatible codec and Apple has also made similar claims saying that Safari would support WebM if the codec is installed in QuickTime.
Other major changes in the list include:
All

VP8/WebM support has been added
Crash when changing networks or waking from sleep.

Windows

Mac

Fix a crash when downloading a file with no tabs open.
Fix idle renderer CPU usage regression.
Add a preference for the tab key cycling between just form fields, or links as well.
Download shelf now slides out instead of collapsing.

Linux

CUPS "add printer" crashes tab.
You can download the latest developer build of Google Chrome 6 from the download box below, but be advised – the Developer channel is inherently more unstable than even the Beta Channel.