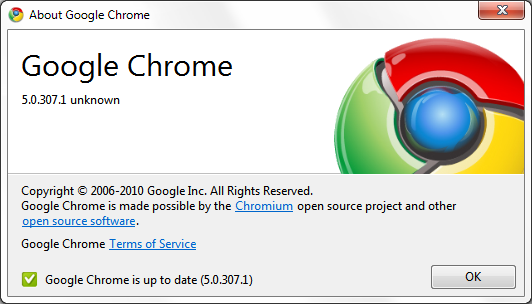 The developer channel of Google Chrome today pushed out a new major version again, Google Chrome 5. Just like the previous version update, there seems to be no major new features, yet Google has decided to update the major build number.
The only change I was able to spot was a new Content Settings option under the privacy section (screenshot bellow), which allows users to tweak different content like images, cookies, JavaScript etc on a per-site basis.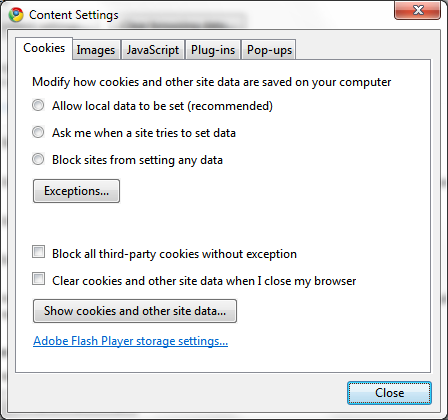 You can globally disable any of the above elements or tweak them individually for every site using the exceptions. Surprisingly, the Exceptions… button doesn't work yet, along with the rather interesting link to configure Adobe Flash storage settings. Looks like Chrome team accidentally slipped out this build even before it was ready.
Though this build is only available for the Developer Channel, you can still download this build because it does feature a number of bug fixes and improvements over the last one. I guess the features would be implemented as minor updates are released for this build.