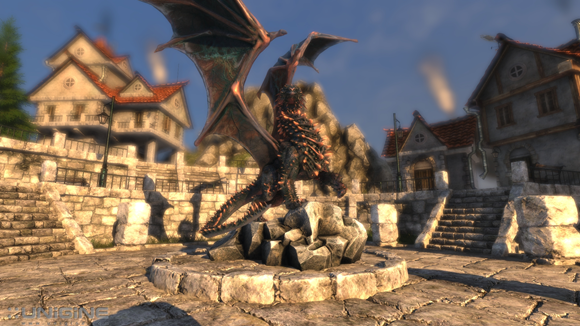 DirectX 11 based hardware has just started rolling out on the streets thanks to ATI and boy I don't need to emphasize how hot things are getting now that Windows 7 is also officially out. Unfortunately, there isn't much you can do with your new Graphic Cards until some real world applications (read: DirectX 11 games) come out – which seems like will make it by the end of the holiday season.
In the meanwhile, you can take your GPU for a spin on the world's first publicly released DirectX 11 Benchmark – Heaven by Unigine Corp. The benchmark demo is available as a free download right now and is based on the company's Unigine engine.
In case you're wondering, this is the first time I heard about them too, but hey who are we to complain. At least we got some Dx11 action right? Anyways, you can download the benchmark from Unigine's website. Here are a couple of videos demoing the benchmark.
You can see how much difference can Hardware Tessellation make on your visual experience. Here's another video to prove my point.