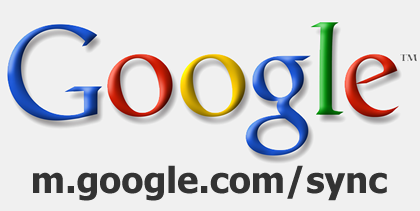 Google has started out rolling a whole lot of services for the Mobile. It seems like it shares Microsoft's vision to unify the desktop and the mobile platform to give users a streamlined experience. Besides we are slowly transitioning towards Web 3.0, which features Ubiquitous access from any device.
The latest release by Google, called Google Sync makes it easier to synchronize and back up you contacts and calender on the internet cloud. You no longer need PC connectivity to sync your phone with the latest information.
Google Sync is a two way service, meaning that the changes you make at one location automatically reflect on the other. Your contacts get merged with your Gmail AddressBook and the calender notes go with Google Calender. Here is a little video by Google Mobile team explaining how things work.
The service would be extremely useful for those who have to change their cellphones a lot. Now they don't have to do manual PC backups, instead just connect with the Google Sync server and your done. Google officially advertises support for PC, Mac, Linux, Android, Symbian S60, BlackBerry, Windows Mobile, and iPhone though I managed to get it working on a Nokia Series 40 handset too.
If you don't have handset running one of the above platforms (you seriously need to wake up and get a new one then) you may still be able to run Sync if your phone supports the SyncML protocol. Just give it a try by going to m.google.com/sync.