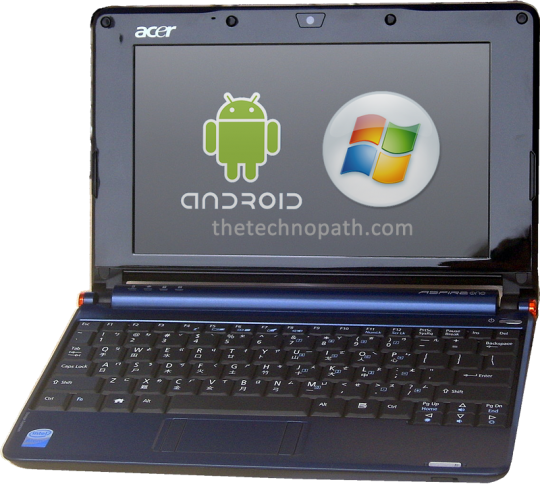 While Google might have moved on with its plan to put Android on netbooks, at least one of Google's "partners" still intends to do so. Acer would be launching an dual boot netbook running Android and Windows XP as early as August.
The idea of having Android on a netbook had really got me excited when Acer had first announced it earlier this June. Sadly though Google decided to get in the way and announced its intentions of bringing a new Google Chrome OS to the netbooks. While Chrome OS won't be here (if it ever will be) until the second half of 2010, PC manufacturers still have the time to experiment with Google's Android platform. What makes me wonder is weather manufacturers like Lenovo and HP would follow up to Acer's move as they had expressed interest in making netbooks on the smartphone OS earlier.
And if this idea takes off, Chrome would have to face an even tougher world, with players like Windows XP, Windows 7, Mobilin, JoliCloud, and Google's own Android. And if Apple also come forward with their own tablet/netbook plans by that time, Chrome OS would have to be marked with a DOA (Dead on Arrival) status on launch.