The TwitTrend is spreading like wildfire these days. Every other person you bump into would be tweeting that he has actually stepped out of his home today, or if he's any geekier, he would tweet with a GeoTag to his exact coordinates.
And thanks to an open API, developers have found a fun way to kill their spare time with developing innovative web apps around Twitter, some of which hardly add any value to your experience. Without further to do, here is a list of some of the apps I find good, but would probably never use.
Splitweet is a multi-user twitter management tool, that lets you post and track multiple twitter accounts at the same time. It also lets you develop a brand (a search keyword it keeps track of). The Good about this service is that users with multiple twitter accounts don't have to do multiple logins to get simple things done. The bad part is that most people with multiple accounts usually have all but one on TwitterFeed or a similar service.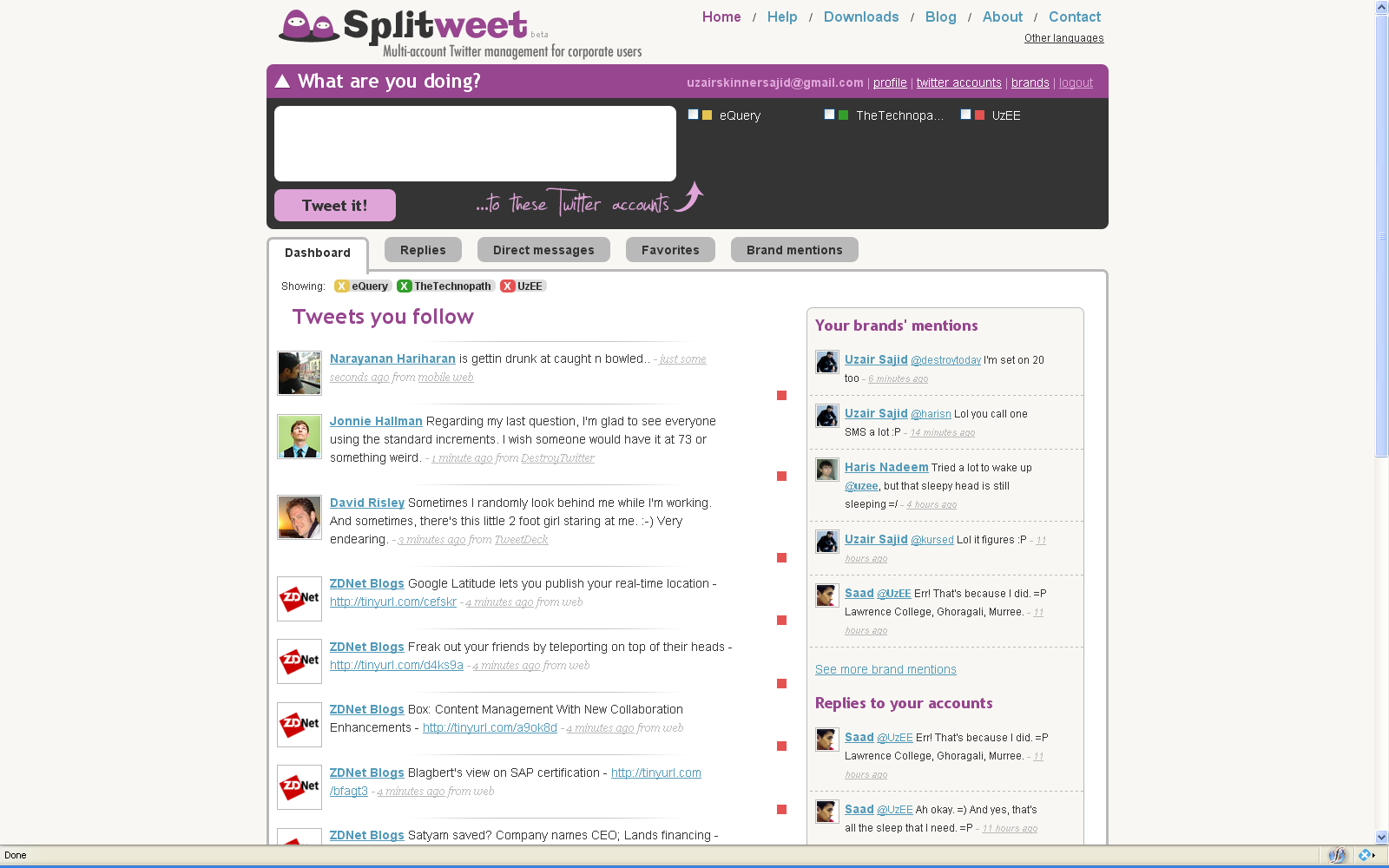 Twilert is also a Twitter Search based app which lets you monitor specific keywords and sends you mail alerts when ever someone mentions your brand or product (ouch). The good about this service is that it will inform you in real time. The bad part is a big sign up process and also the fact that most people wont want email alerts with every brand mention.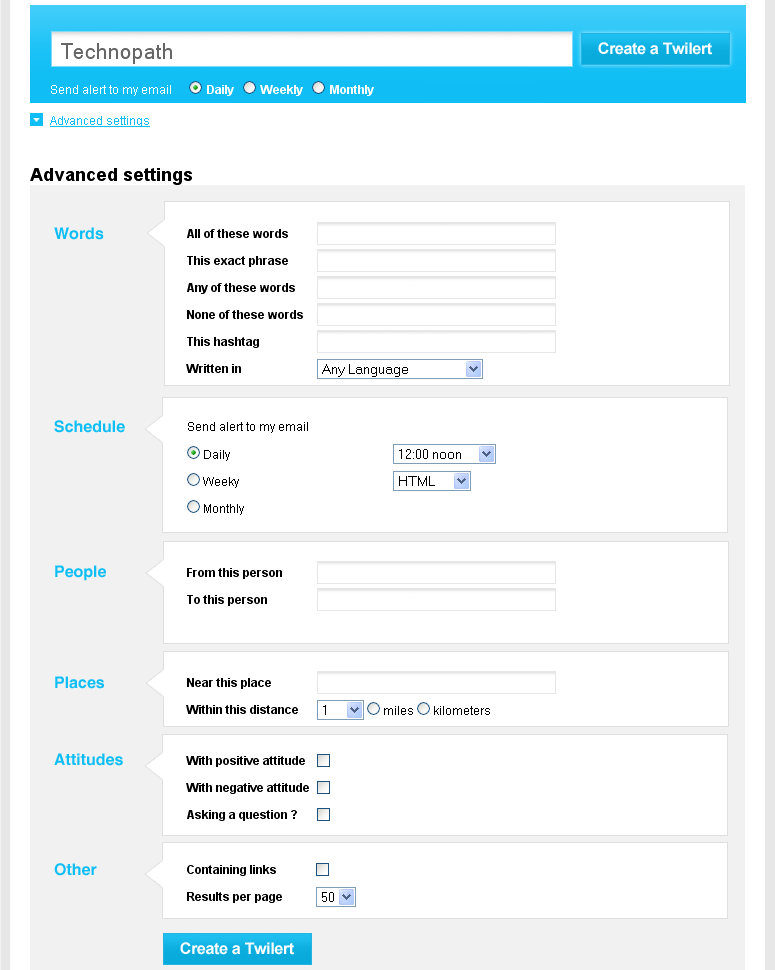 This is a unique service, and may prove to be a bit useful to some users. What MyTweetSpace does is design a custom background theme for your Twitter profile so you can brand it in your own way without worrying about the design details much. The bad part here is a poor application interface, popup ads and lack of creativity in design templates.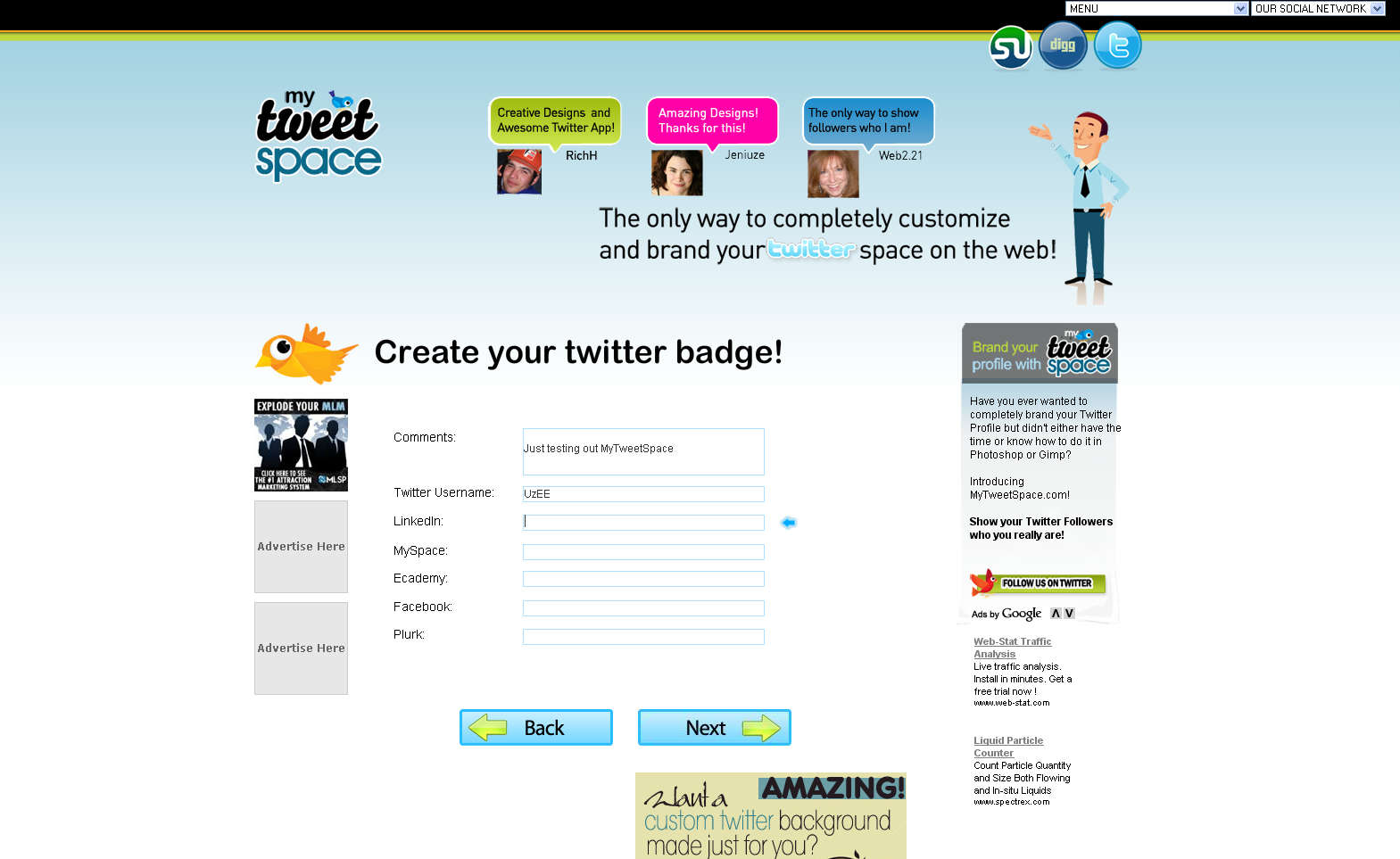 Tweetree is like a visual make over for the twitter interface which features threaded replies, and in-line expansion of links from Flickr, Friend Feed, YouTube and a number of other services. Though some features are welcoming, the overall interface is heavy and slow and may prove to be a pain to some users.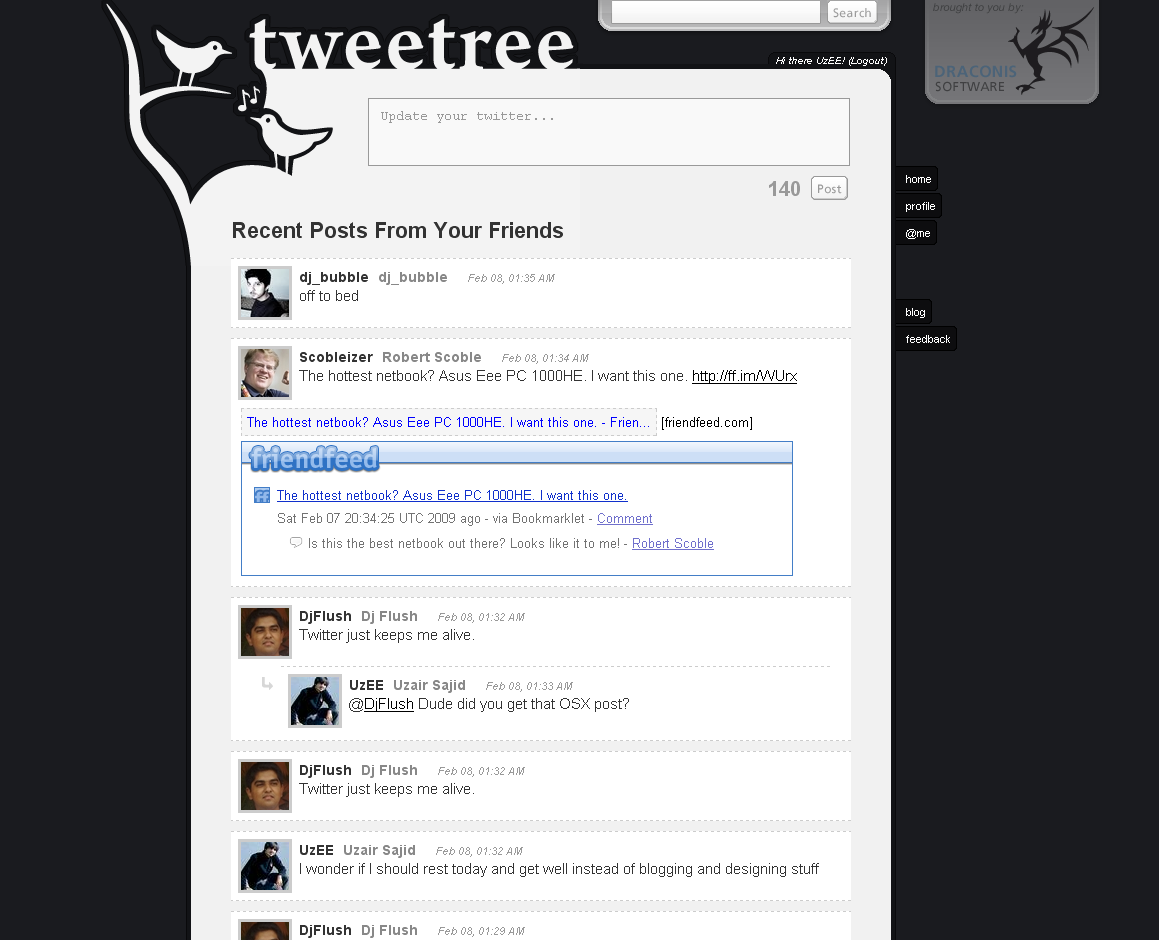 PingVine
Think of Pingvine as TwitterFeed with some extra options. While TwitterFeed would check your feed and publish new items every 30 minutes, Pingvines can be set to do that from anywhere between days to seconds. And that too on multiple services including Twitter, Ping.fm and Identi.ca. The drawback here is that while TwitterFeed lets you manage your feeds via your OpenID, Pingvine doesn't.
As the name indicates, TwitTrans is a tweet translator that translates your tweet to any other supported language, by human translators. Having a human being translating your tweets ensures that your message wouldn't change in context once delivered. The problem here is that it takes a while for them to translate and post your tweets.
BubbleTweet claims to put instant video messages on your Twitter profile. What it actually does is that it allows you to record a short video from your webcam and generates your Twitter profile like page with a flash video popup. The bad? its not posting a video on your real Twitter page like it claims.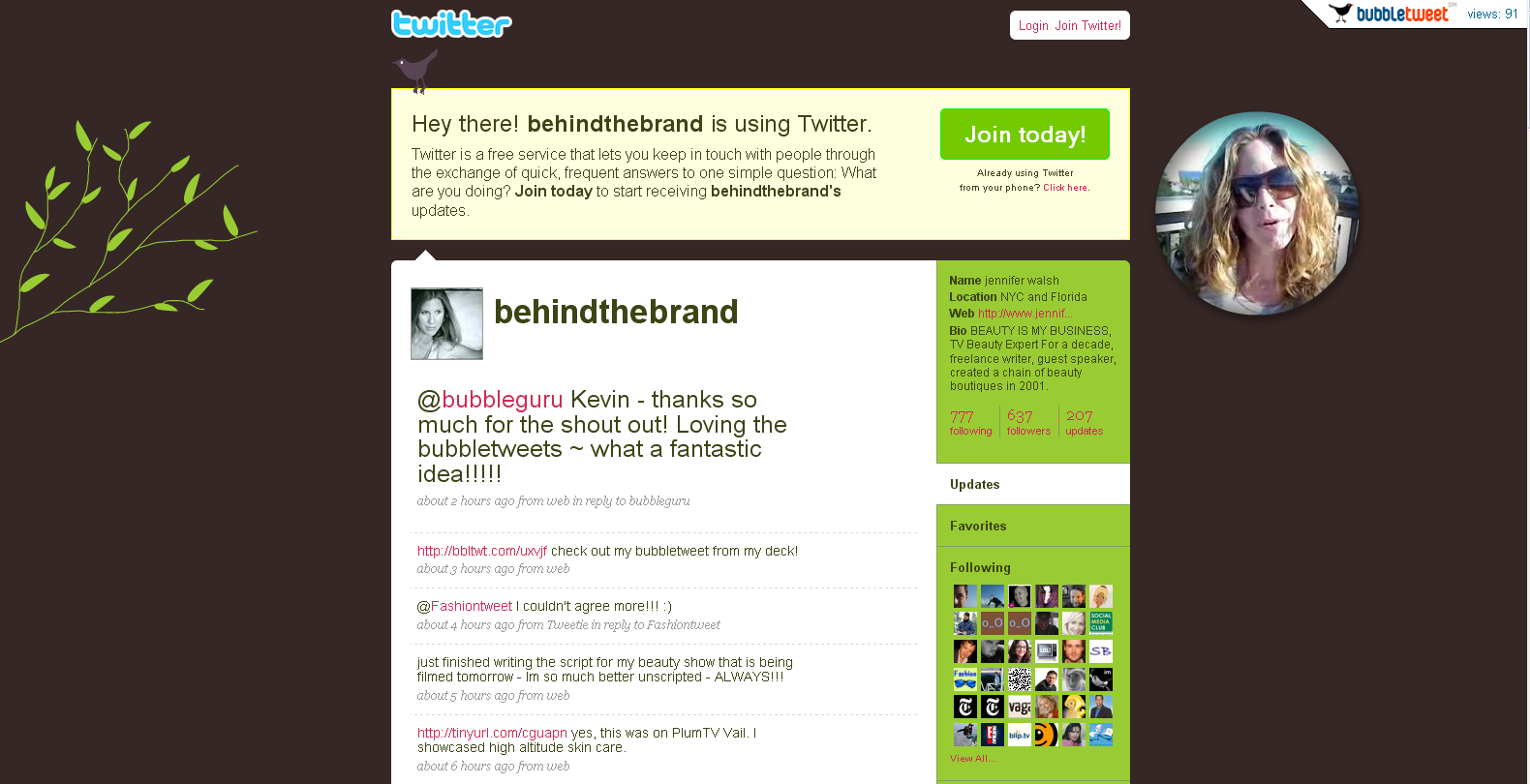 Yet another Twitter Search based application is TwTip. The idea is simple, you give it a topic and it would search for tips related to that topic on Twitter. Nothing you can't have with simple Twitter Search.
WiiiZZZ
This is yet another Twitter Search application that selects some random music related tweets and shows them to the user for you to discover new music. Why don't just use iTunes or Last.fm for music recommendation?